There are many visitors who seek to rent a yacht in Cartagena and escape the hustle and bustle of the crowds and who like different plans than those traditionally offered by travel agencies and tour guides. They are people who do not want to travel with the pressure and eagerness of a stopwatch, who are looking for less crowded spaces where they can enjoy what really interests them and at their own pace. For this type of traveler, we bring you 5 beach options where you can relax without worrying about street vendors or not finding a quiet place in the middle of the sea of tourists.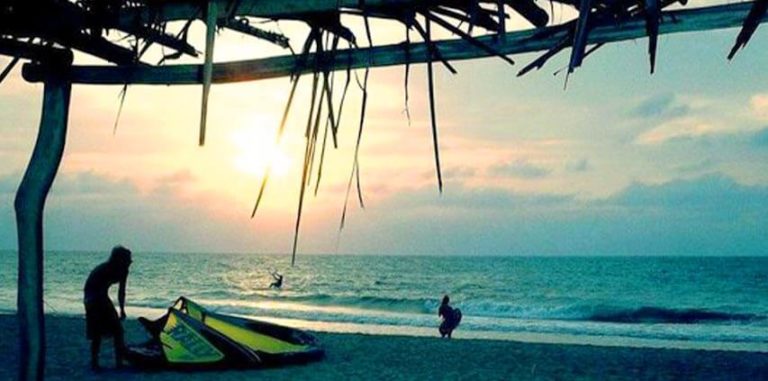 On Tierrabomba Island, which can be seen at the other end of El Laguito, you can find all kinds of beaches, but one in particular stands out for its tranquility. Playa Linda is a place surrounded by clear sand with blue-green water, adorned with curious cliffs and to which adventurers come from all over the world in search of the peace that is breathed there. To enjoy a relaxed day out, very close to there, the Isla Arena Plaza Hotel offers very good options. For their part, some adventurers have even dared to make artisan constructions that allow them to stay there all night.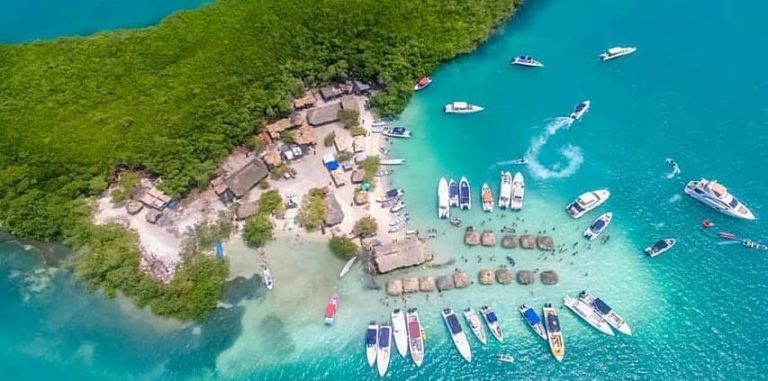 If you want to come to Cholon, you must rent a yacht in Cartagena. It is an excellent idea, since the only way to reach this wonderful island is by private yacht.
It is currently the fashionable place for electronic parties in which people dance on their boats surrounded by the most extraordinary natural settings. One of its most attractive charms is being able to sit down to eat at a table in the crystal clear sea while multi-colored fish move around you.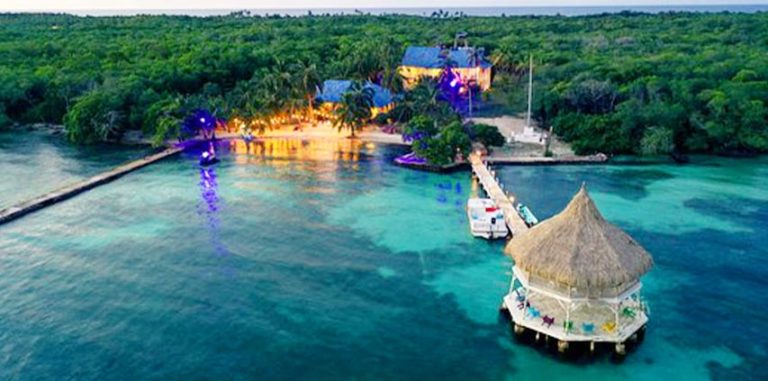 It is a coastal island located 50 kilometers from Cartagena and belongs to the Corales del Rosario and San Bernardo National Natural Park. It has a system of swamps that form islands within the island, thanks to a series of channels in the form of labyrinths that are a refuge for a great diversity of birds. The high degree of conservation of the mangrove makes it practically impossible to explore the island on foot. It is the ideal destination for diving thanks to the beautiful nuances that the coral reef brings to the calm and transparent waters.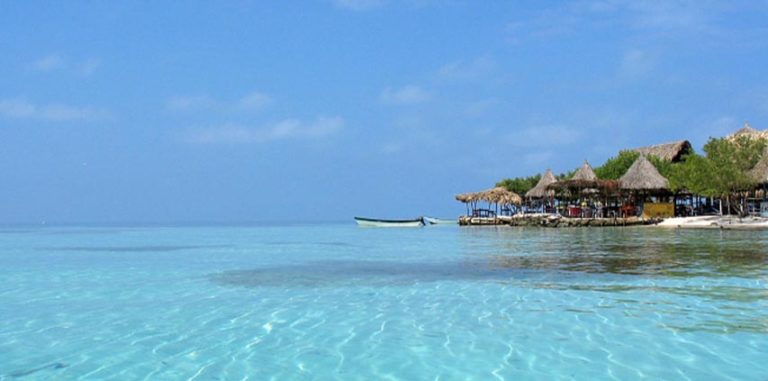 "Welcome to the end of the rush." With this shocking phrase they receive you in this beautiful corner of the planet. This colorful island with crystal clear waters and coral reefs is located in the San Bernardo Archipelago, approximately two hours from Cartagena. It is a paradise in which, after enjoying its warm beaches, you can walk or bike and enjoy a true Eden. The green and blue tones in the sea, its white sand and the calm that is perceived, make this island one of the favorite destinations for couples. Do not forget to visit the fresh water well, a fascinating body of water surrounded by palm trees and beaches where you will not feel life passing by.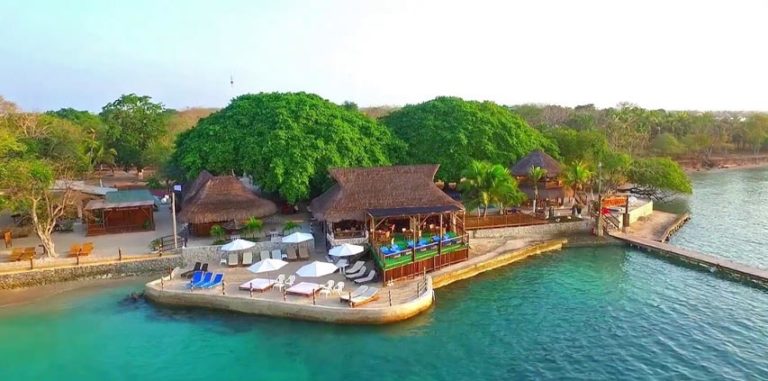 Located in the insular area of ​​Cartagena, within the Corales del Rosario and San Bernardo National Natural Park, it is a jewel of the Caribbean. Snorkelers get excited to swim in this sea of ​​seven colors, where the problems of the world disappear and are washed away by these waters of perfect temperature. You can also enjoy an ecological walk through stone paths full of fruit and tropical trees to fill this unique and comforting experience with color and flavor. Here you can enjoy a cold coco loco by the sea while the cool breeze caresses your face, while you contemplate one of the most spectacular sunsets of your life. There are 300 meters of fine white sand beach with crystal clear turquoise waters that will make you never want to say goodbye to this Caribbean paradise.
If you are going to rent a yacht in Cartagena, you will see that there are many treasures that you are going to discover in Cartagena, and the best thing, each one of these comes loaded with the incredible human warmth of the people of the region. Don't forget to enjoy these beaches in the company of good local food and get to know the cultural richness and know-how of the locals. Remember to become an active protector of this paradise so that we can enjoy it and preserve it for a long time.