How wonderful it is to enjoy a party on a sunset yacht party in cartagena with your friends and a few girls. How beautiful life is!
Sailing along our Colombian coast is impossible not to enjoy a beautiful sunset on a tour that would last all day until nightfall. On this tour you will meet other travelers from around the world and make good friends to enjoy the sunset.
Here you will find perfect places to take memorable pictures while listening to good music and eating some snacks. The sunset in Cartagena is one of the most beautiful nationwide and from a yacht much more. Continue reading to learn about this experience that you will live.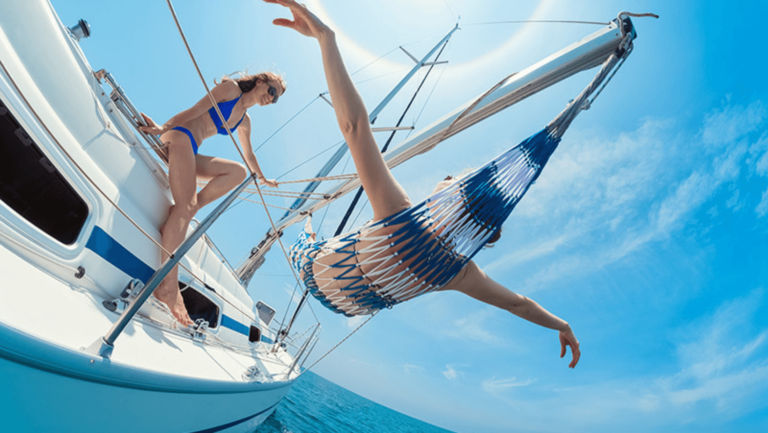 Initially a crew will be included that will be attentive to everything you need, these people will not only be there to serve you, but will also be aware of the safety of the group and make sure they have a great time. Additionally, we will add plenty of alcohol, floats to throw you into the water, a live DJ to play the best music. If you choose our VIP package, you will have access to some jet skis as an additional fun activity.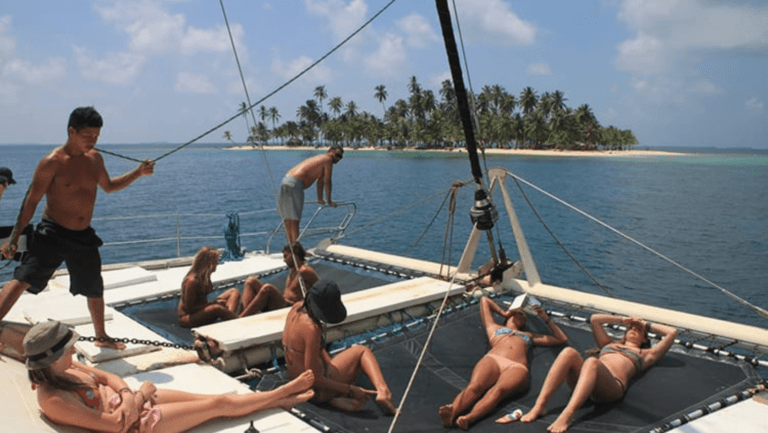 This is a tour to remember for a lifetime, we recommend a tour of Cartagena either in a comfortable sports boat to go fast, a catamaran or a yacht to go slow, but equal or better fun, it depends on your tastes.
The captain and crew will give you important advice to enjoy the trip, so it is important to listen carefully to their recommendations. Initially the trip will sail about 30 minutes through the bay of Cartagena to have a total vision of this beautiful city until you reach a safe area to celebrate in a big way.
A sunset on a party yacht in Cartagena is the best thing you will see in your life, so our recommendation if you come to Cartagena is to rent one of our cheap yachts to live a great adventure in your bachelor party, or getaway in Cartagena. We hope you will contact us and we will give you much more information.
Would you like to meet beautiful girls from Colombia? Here we make it possible