Cartagena Yacht Rental shows you the best paradisiacal city in South America for a bachelor party, this is Cartagena, and renting a yacht for the party is the best you can do and you will not regret it. Our Catamaran Tyler is the most popular ship on our list, since they can board up to 80 people, can you imagine what the party would be like? We leave you this information here.
Cartagena Yacht rental has a large portfolio.
In our Yachts portfolio you can get what you are looking for to have fun and get out of your daily life. These boats are equipped with everything you need to enjoy to the fullest; They have cabins and a living room to rest or read for a while, a small kitchen to cook delicious dishes with local fish, a state-of-the-art stereo system, air conditioning and a sundeck in the bow for celebrations or having a great moment of relaxation.
The Cartagena Yacht Rental service is thinking for you that you deserve the best conditions to enjoy unforgettable and exclusive moments on our spectacular islands and beaches.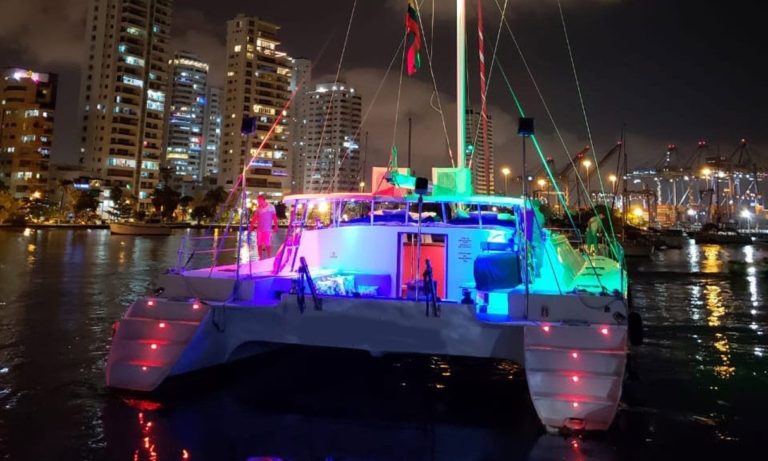 What else do we have for you?
The Catamaran in the image is called Tyler, this is our most popular boat with enough space to hold up to 80 passengers and sail the ocean with loud music, girls and plenty of alcohol. This catamaran comes in our best package and for nothing world you will overlook it.
Remember that this all-inclusive package we pick you up at the airport, we welcome you with a drink in the car, we put at your disposal a Chef, a DJ and a Concierge who will be there for whatever you and your group need, so don't worry think more, schedule your bachelor party with us. Cheers!