Who would not like to sail the Caribbean seas aboard a luxurious yacht, a boat or a Catamaran? Hiring a boat in Cartagena is easier and cheaper than you imagine, and let's be honest, a party on a boat or yacht has more fun than a conventional party, obviously it will be more exciting for all the guests.
Cartagena Boat Rental will make renting a boat easier than you imagine so you can enjoy a tour of many of Cartagena's most famous islands including La Isla del Rosario. Just tell us how many people it will be, their budgets and what the occasion will be and we will take care of the rest. We are going to provide you with what you need, we will even include a concierge who will serve as a guide, translator and whatever you need.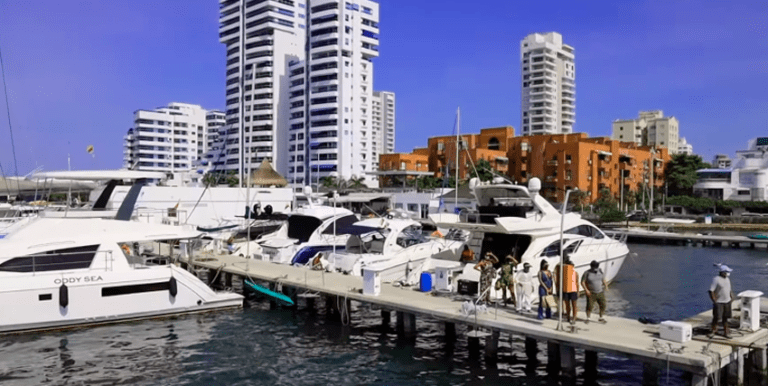 We have at your disposal the best boat captains in Cartagena, these people have many years of experience so it is important to tell you that they will feel safe throughout the journey. They are used to taking groups to parties and bachelor parties, so you should not be shy about anything, they only have one job, enjoy the trip to the islands, Cholon or Isla Del Rosario.
On your tour you will have a DJ, a professional chef, Jet Skis and our concierge who will take care of all the details and that everything is to your liking and satisfaction. Our guarantee is that you relax and enjoy the party in the best style of Cartagena without any stress of everyday life.
If you have already planned your event, be it family, corporate, a bachelor party or you simply want to escape the routine and celebrate with us, schedule a video call right now and we will gladly assist you and show you everything we have talked about in this article, so we are waiting for you!